April 26, 2022
Can I use my phone to pay for a ride?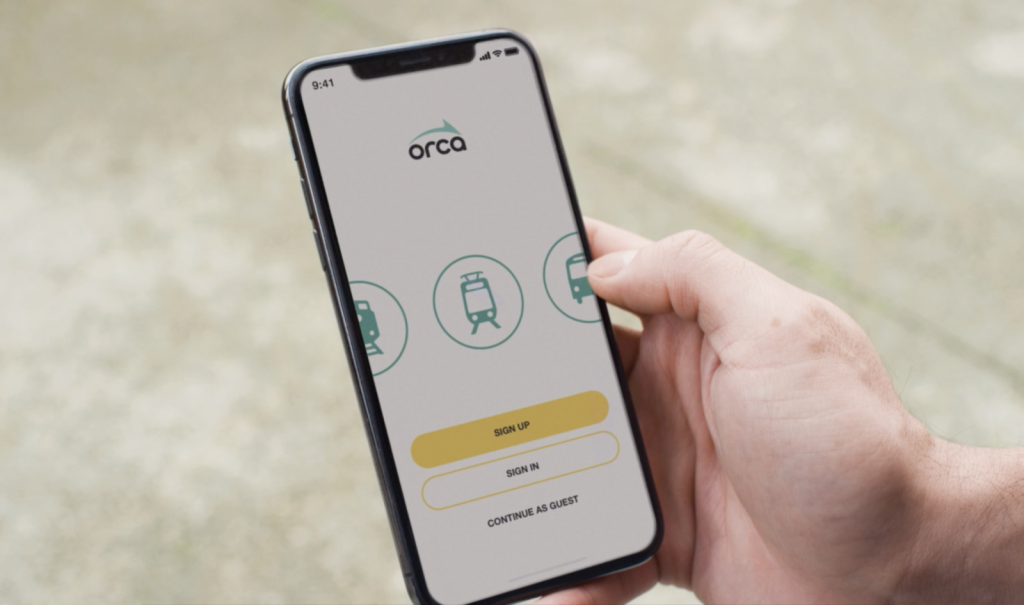 The short answer? Not just yet. Read on to learn more about our plans for improving your payment experience.
We know that using a mobile phone to pay for purchases is convenient, easy, and efficient. In customer surveys, it is always one of your top requests for transit. That's why "tap-to-pay" mobile payment is a critical part of the ORCA system upgrade plan.
But when will it be available, you ask? Good question.
What's the Plan?
As you probably know, the project to upgrade the ORCA system is complex and multi-faceted. New features and improvements will be rolled out in stages, with each step building on the previous one.
Our goal is to make the transition smooth and seamless, while maintaining a relentless focus on quality. It goes without saying, we want to get each step right.
What will the myORCA mobile app do?
When it comes to payment methods, increasing your options and improving your overall experience are key focus areas. The myORCA mobile app will help make this possible.
Here's how you can use the myORCA mobile app as we roll out new ORCA system features:
May 2022 – the myORCA mobile app and website
In the coming weeks, we will be launching the new myORCA mobile app and website. While they are not required to use the ORCA system, you can use these tools to:
Create an account in the new system and register your ORCA card
Save and manage payment methods (credit cards)
Load value, purchase passes and view your balance in real time
Manage multiple cards (e.g. for family members) and add or transfer funds between them
Set up autoloads for one or more of your ORCA cards
Lock and unlock a lost or stolen card
In this stage, you will still need to keep tapping the card you already have. The myORCA app works together with the ORCA card so you can manage your card from anywhere 24/7, add funds and passes in real-time and optimize your payment experience.
July 2022 – ORCA retail network expansion
The next step in the improved system rollout is the launch of our expanded retail network. This important stage will allow us to quickly double the number of locations where you can purchase an ORCA card or load E-purse value on your ORCA card, whether you use a credit card or pay in cash.
During this time, you can use the myORCA mobile app or website to:
Convert E-purse funds to passes and products purchased at retail stores
Use the interactive map to find participating retail locations, ORCA vending machines and customer service locations
For more details about the ORCA retail network, see our blog post here.
2023 – Tap-to-pay!
Throughout 2022, as we launch the myORCA app and website and expand the retail network, we will continue to make hardware and software improvements across the ORCA system.
This includes implementing the technical building blocks for payment via virtual card, also known as tap-to-pay. Beginning next year, you will be able to pay for rides using your smartphone.
As we move into the second phase of ORCA system upgrades, our roadmap includes even more of your payment-related requests and tap-to-pay via credit or debit cards.
Do you have a new feature to request? A payment method you'd like to see? Let us know at info@myorca.com!