May 5, 2023
Meet Boop, the New ORCA Card Companion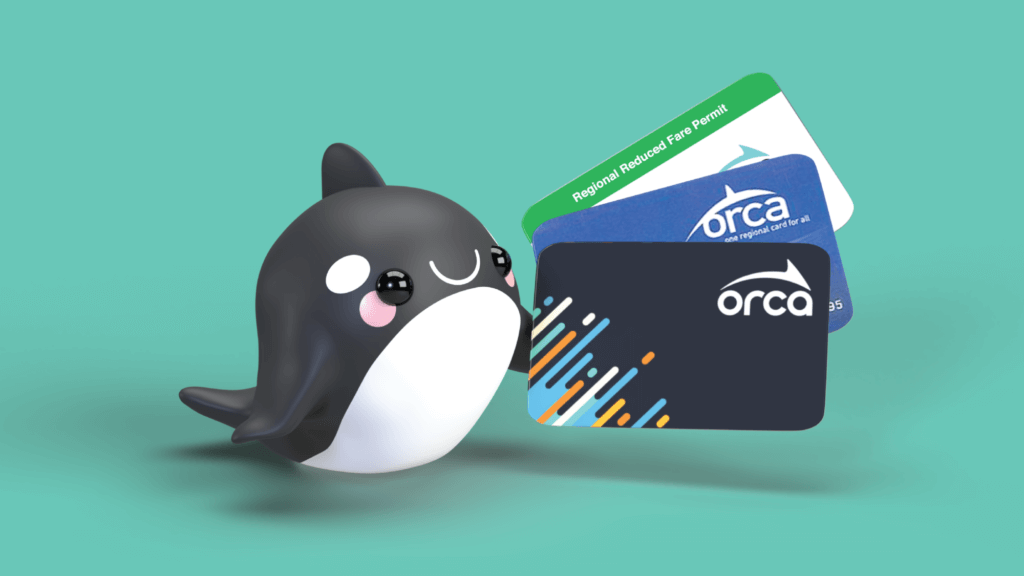 Meet Boop, the friendly companion for ORCA. Boop was named after the sound ORCA card readers make when you tap on to your ride. 
Boop has always loved exploring the beautiful waters around Seattle and learning about the creatures that call it home. One day, while out swimming in the Puget Sound, Boop was motivated to help people move around the city with ease. As a transit coordinator for the local pod, Boop was especially good at figuring out fares, schedules, and transfers. 
The orca started by showing up at bus stops, train stations, and ferry terminals, offering tips on the best routes to take and how to navigate the city with ease. Over time, Boop became known as the go-to helper for anyone who needed a little guidance on their commute. 
As Boop's reputation grew, the orca became more involved in Seattle's public transit. Boop worked closely with the area transit systems to help improve how people pay for fares, making it easier for them to get around the city quickly and efficiently. Boop's hard work and dedication earned the young orca a special place in the hearts of Seattleites, and soon Boop became the official companion for ORCA. 
Now, Boop spends the days helping all public transit riders and spreading the word about the benefits of using the ORCA card. Whether Boop is giving out transit tips to locals or sharing sightseeing ideas with tourists, Boop is always happy to lend a fin to anyone who needs it. 
To find out more about what Boop has to offer, visit support.myORCA.com!