February 2, 2022
ORCA, ORCA Everywhere!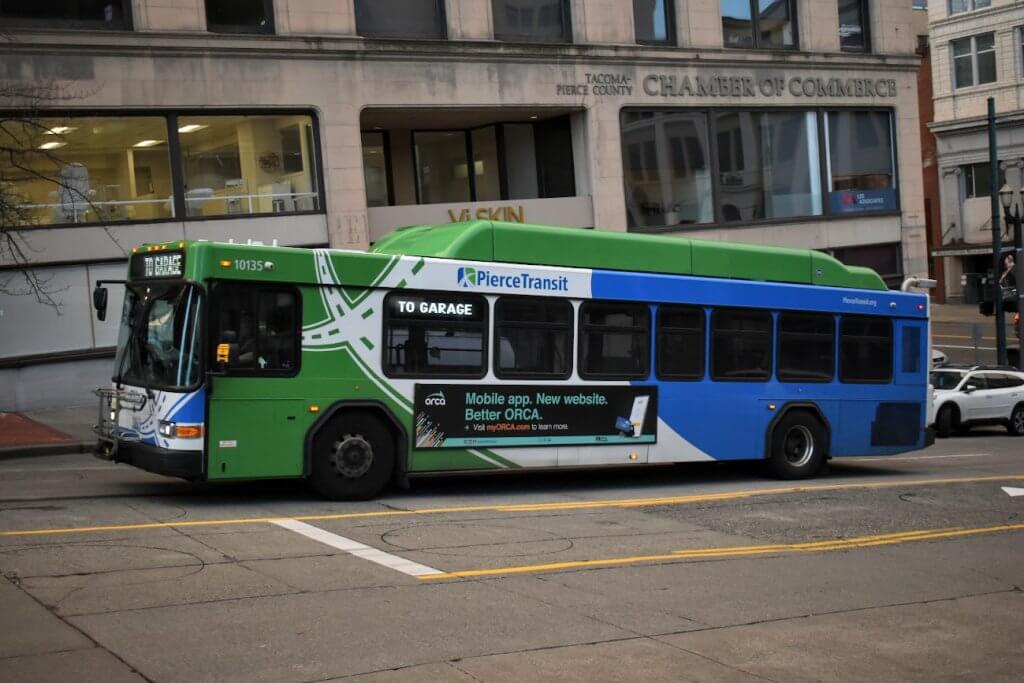 The new and improved ORCA system is coming! Starting this spring, we will begin rolling out new features designed to significantly improve your ORCA experience.
The upgrades and changes to the system will be introduced in phases. Here's what's coming, and when:
What You Need to Know, When and Where You Need to Know It
With rollout set to begin this spring, it's time to start getting the word out.
The public information campaign for the new and improved ORCA has begun. You'll start seeing communication from us in a variety of ways, including our newsletter, the myORCA Blog, on Twitter, Facebook, and LinkedIn @TheORCACard, and via our customer outreach campaign.
Check out your local bus, train or ferry between February and June. If you ride on Community Transit, Everett Transit, King County Metro, Kitsap Transit, Pierce Transit, Sound Transit or Washington State Ferries, you may spot one of our 2,200 advertising placements about the new and improved ORCA.
We will be translating the campaign into multiple languages. Look for the ads in Chinese, Korean, Russian, Spanish, Tagalog and Vietnamese. By using ad space on our buses and in stations, we can tell the ORCA story efficiently and cost-effectively, giving customers important information about changes and improvements coming to ORCA.
The New and Improved ORCA Is Almost Here
Spring 2022: This first, exciting step in the launch is all about improved account management tools. The new myORCA.com website and myORCA Mobile App will allow you to set up account preferences and autoloads, check your balance and trip history, load your card with funds or products in real-time and more.
To get started, download the app and create an account by connecting your existing card or purchasing a new one.  You need an ORCA card to use the myORCA app. All ORCA cards and account types work with the app. You can connect your existing card or order a new card.
Remember, you can keep using the ORCA card you already have – it will continue to work with the new and improved ORCA system. Also, keep an eye out for new card readers and vending machines, which will start appearing on vehicles and at stops during this time.
Summer 2022: In the next step of the ORCA rollout, we will more than double the number of retail stores where you can buy and reload ORCA cards. At this time, we will introduce a new ORCA card design, which includes a barcode on the back so it will work with the new retail network. In summer 2022 when the expanded retail network launches, if you want to add value to your card at a retail store, you will need to get a new card. Otherwise, you can continue to use your existing card, which will work on the website, app, vending machines, and when you tap your card to pay for trips.
For more information about how the retail network will improve and change read our blog post here.
There are a lot of exciting improvements and changes coming to ORCA, and we created all these benefits with everyone in mind! All are welcome to take advantage of these new changes.
Find the right fare programs for you! Reduced-fare programs are available to qualified riders with low-incomes, seniors (65+ years), youth (6–18 years) and persons with disabilities. Visit kingcounty.gov/whichORCAfare or call 888-988-6722 / TTY: 711 to learn more.
Stay in the Know
As we head into spring, we have so much more in store. We'll be expanding the ways that we are reaching out to customers and communities as we get closer to the launch. This will include a virtual open house for customers where they can learn more and get connected with resources and information about ORCA.
Sign up for our newsletter by adding your name to the "Get Updates" section below to receive monthly emails about the ORCA project.
Have you seen our ads on a vehicle or at your stop? Share the ones you see and tag us on Twitter, Facebook and LinkedIn at @TheORCACard.