November 23, 2021
Did you know? ORCA and accessibility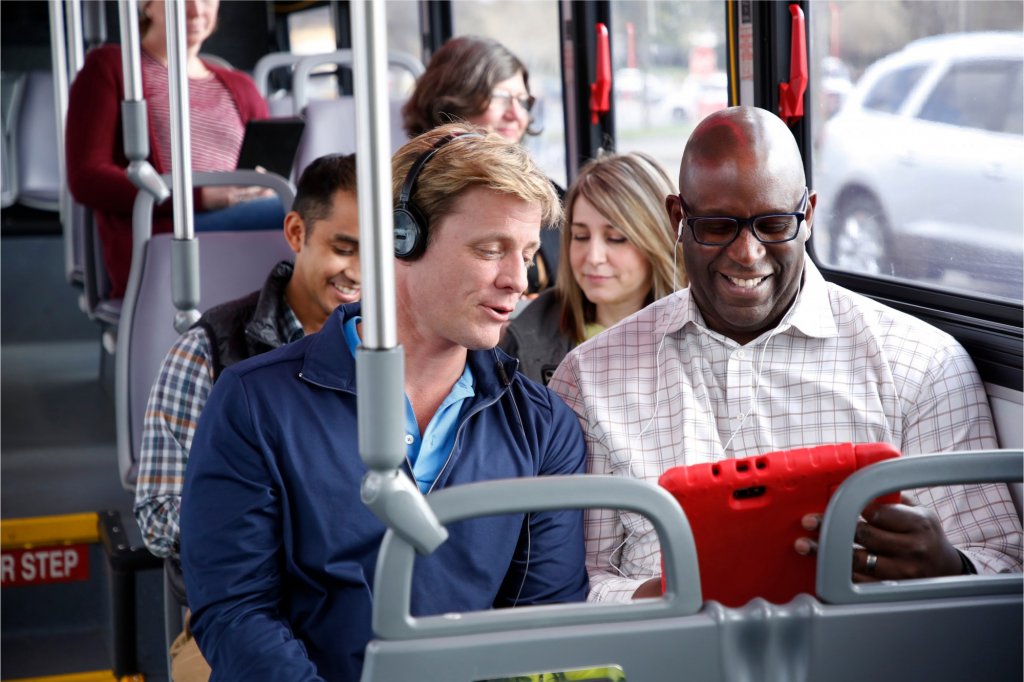 When planning improvements to the ORCA system, we heard from thousands of customers about their ORCA experience. What worked, and what didn't? What needed to change? How could we do better?
One of the most frequent replies we heard was that, for some customers, there were barriers to accessing ORCA. Whether they needed an easier way to obtain a Regional Reduced Fare Permit (RRFP) card, or more convenient retail locations to purchase and reload their cards, customers were facing challenges, and asking for a better solution.
We listened.
Bringing ORCA Discounts to You
Until now, many customers participating in a reduced fare program have needed to visit a customer service location to obtain their initial card or renew or replace an existing one. For seniors, customers in the disability community, and even busy parents, this extra trip could present a significant challenge.
Enter the new and improved ORCA. In the new system, Senior and Youth cards can be obtained online. A lost, stolen or damaged card can be replaced on the myORCA.com website or via the myORCA mobile app. No trip to a customer service office required!
With this improved ease of access, we also hope more families will take advantage of Youth cards, which offer significant cost savings compared to standard adult fares – a benefit for any household budget. And don't forget, kids five and under ride free!
For ORCA Lift or disabled RRFP cardholders, a trip to a customer service center can require considerable planning and effort. With the improved ORCA, riders will need to make an initial visit to verify their program eligibility; thereafter, however, they can manage their account, as well as renew or replace their cards, from anywhere on myORCA.com or via the mobile app – significantly improving access for this important customer group.
ORCA on Your Corner
For many customers, Retail stores are an easy, budget-friendly way to access and manage their ORCA cards. Currently, cards are available for purchase at major grocery chains throughout the region. The new ORCA will offer a greatly expanded retail network, bringing cards to more types of businesses and into more local communities than ever before. Our goal is to make ORCA cards available right where customers need them, even your corner store!
And this is only the beginning. The agencies that participate in the ORCA program are committed to building a system that improves daily life in meaningful ways for our customers. The first phase of the new ORCA, while a good start, is just that – a start.  With your input, we will continue to improve our services over time, advancing our goal of true access for all.
We Welcome Your Feedback
Comments, questions, feedback?  Our door is open!  Contact us at info@myorca.com.