January 13, 2021
Introducing myORCA, the new app for your ORCA card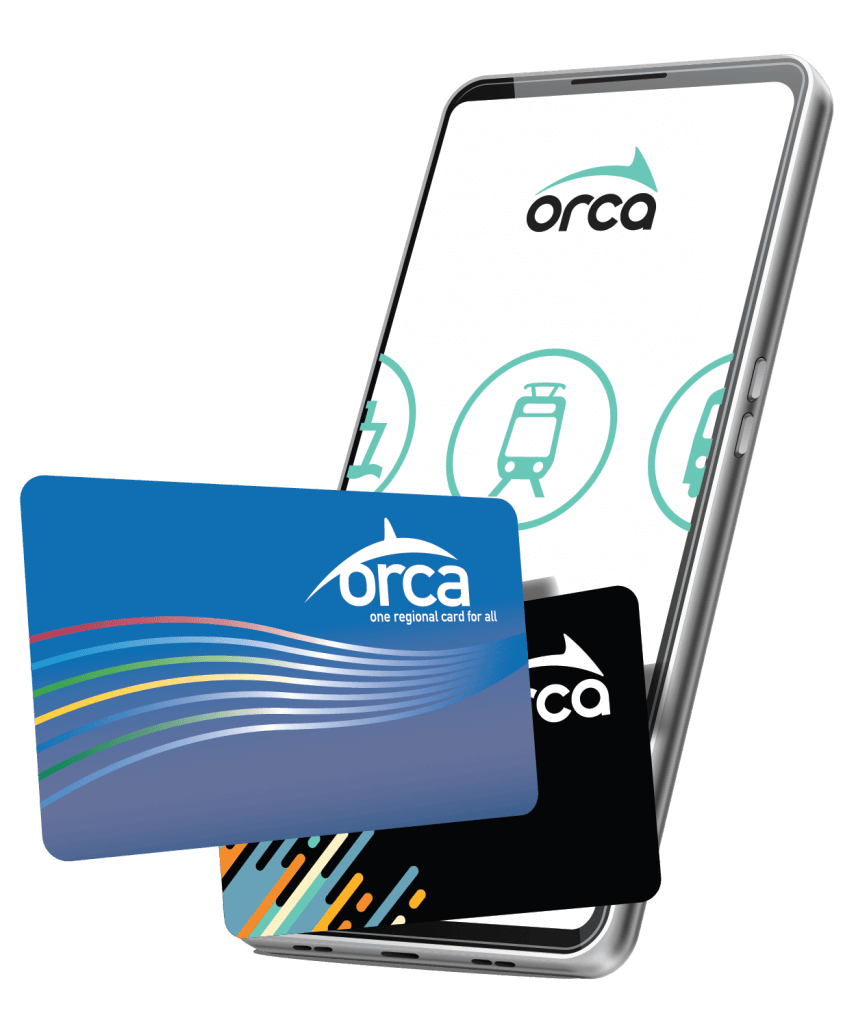 When ORCA launched in 2009, One Regional Card for All lived up to its name and connected the region like never before. 
Even though that was just 12 years ago, mobile technology has changed – a lot. Today, 90 percent of smartphone users make mobile payments, so It is no surprise that our riders wanted a mobile option to pay for transit. 
We're excited to answer that need with the new myORCA mobile app which will be launched in Spring 2022. The new myORCA mobile app will provide transit customers in the Puget Sound region with many new benefits, including real-time value loading, on-the-go account management, the ability to manage multiple card balances, and make in-app transfers. We're also adding more flexible payment options.
The first version of the mobile app offering on-the-go account management will launch in Spring 2022. In 2023, customers can go cardless with a mobile tap-to-pay option. But for now, we're excited to give you a preview of what these options can do!
Getting started
When the app becomes available for download in the iOS and Android app stores in Spring 2022, getting started will be easy. Here's how:
Create a new account with your existing card (you can also buy a new card if you don't have one yet).

Set up your preferred payment methods.

Load funds with a one-time payment or schedule recurring purchases.
Managing your account
After you sign up, you can link an existing ORCA card, or get a new one.
Once you link your card you'll be able to:
Add more card accounts

Add passes and e-purse value to accounts

Set up Autoloads

Buy physical cards 
After your card is linked, you can add value and/or buy a pass product. To do this, simply select your card and you will see a new screen with options to add money, transfer money, or add a pass. 
Setting up Autoloads
One of the most exciting features of the new myORCA app is the ability to set up and manage Autoloads. This feature takes away the stress of reloading your card so you don't run out of funds. 
Autoloads let you choose the pass or e-purse value amount you want to add and how often. For example, if you're adding E-purse value, you choose the day of the month to add funds. You can also choose to reload when you reach a certain balance amount, for example, $5. 
For auto-loaded passes, your account is auto-loaded with a new pass whenever your current pass expires. And if you want to pause or remove your autoload, you can do that at any time.
Choosing from cards and mobile tap-to-pay 
Using the new mobile app, you can order new cards. You will receive any card you order in the mail in about 5 to 7 business days. 
In 2023, we will add the ability to set up cardless accounts to the app, which can be used for tap-to-pay with your smartphone. 
What's next for ORCA
We're planning to add more customer benefits to the app after it launches in Spring 2022, here's a preview of what we're planning for the new myORCA app: 
Mobile tap-to-pay options will become available in 2023.

ORCA cards will be available in more retail stores beginning in Summer 2022. This will make ORCA more convenient for customers who want to buy cards or load value in person.
With our new and more flexible payments system in place, ORCA will continue to add more ways to pay and more mobility products to serve our customer's ever-changing needs. 
Have questions? We're here to help. Email us at info@myorca.com.