January 20, 2021
The improved ORCA project timeline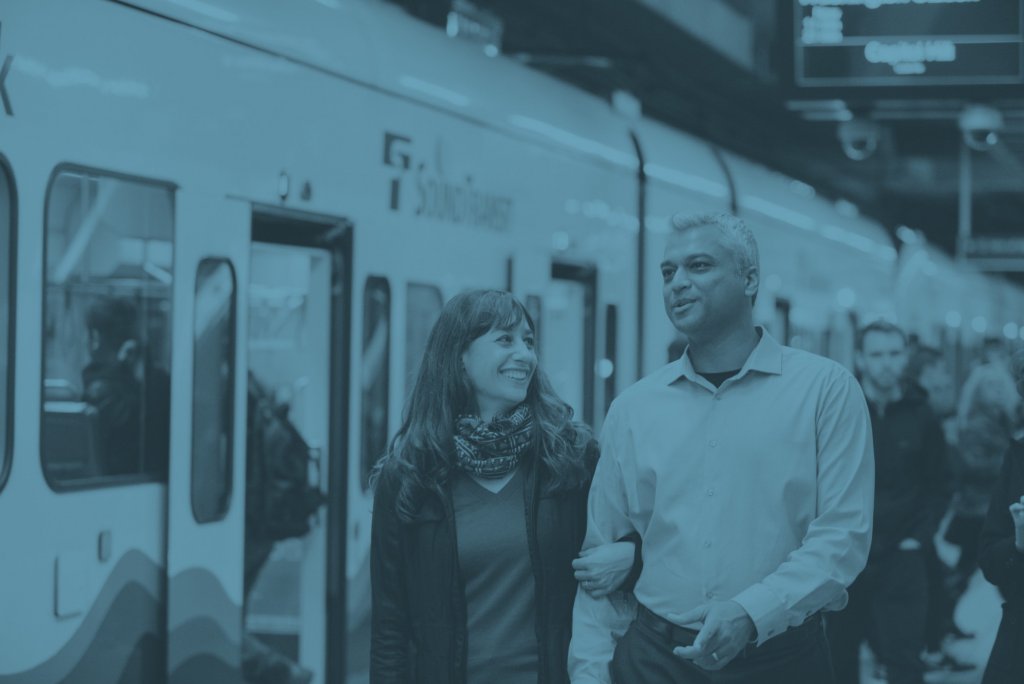 The current ORCA system has served us well. Today, it seamlessly connects our community throughout Central Puget Sound, but with the availability of new payment technology, we can serve the community even better. Replacing the current version of ORCA will:
Greatly improve the customer experience

Enable new payment options

Maintain and enhance customer data security

Allow ORCA to adapt to changing technologies
We know how important it is to our community to smoothly update ORCA as you, your neighbors, and our entire community depends on ORCA to get around. To help avoid confusion, we put together a timeline. 
This timeline lays out what is changing and when so we can prepare together.   
Spring 2022: New Website and Mobile App
In early 2022, you can register your existing ORCA card at myORCA.com or with the myORCA app for Apple and Android. The new website and app will enable better account access and management tools. In this stage, you will be able to instantly load e-purse value or buy passes using the card you already have today. 
Load your card online, over the phone, at retail locations, or in the new mobile app. Also, say goodbye to the  24 to 48-hour loading delay; As soon as you load money or buy a pass, you can use it to pay your fare instantly. 
You can learn more about both the website and the app in the next section. Or, skip down the page to see what else is on the ORCA timeline.
New Website: Improved Usability, Better Design, and Expanded Capabilities
The redesigned ORCA website makes managing your account much easier and more convenient. Families and groups can use the new site to:
Manage multiple cards

Move balances between cards

Block lost cards to protect the balance

Buy e-purse value or monthly passes with multiple payment methods
Along with these new features, the site will have a much-improved, modern, and accessible web interface. You will not need an account to use the site if you do not want one, instead, you can log in as a guest and use a basic version of the site. 
The New ORCA Mobile App
ORCA's new mobile app allows customers to manage their accounts from anywhere. The app will be available to anyone with an Android 5 or iOS 11 or newer operating system. 
Using the mobile app, customers can:
Add passes and e-purse value and set up autoloads

Add existing ORCA cards to the app, buy virtual and physical cards, and find a store to purchase cards in person

Pay for passes and e-purse value with credit, debit, or ACH

Order new or replacement physical cards

Unlink and/or deactivate cards on their account

Lock/unlock cards 

View purchase and trip history
Changes to Prepare for in Spring of 2022
ORCA is an updated technology system. With this modern system, certain functionality of the old ORCA system change. 
You can use the reference chart below as a guide to these new changes.
| | |
| --- | --- |
| New Solution | Replaces |
| Pay with e-purse funds so you don't need cash. | Paying cash to transfer to higher-cost transit modes.  |
| View trip costs on the web and app to protect your privacy. | View trip cost on station validator screens. |
| Get a refund via app, website, phone, or in-person at Customer Service. | Canceling trips on station validators. |
| Each rider will need to have their own card. ORCA will have promotions and financial assistance programs to provide free cards to riders. | Paying fares for multiple riders with one card. |
Later in 2022: Card Distribution and Retail Expansion
By the end of 2022, we'll begin distributing the new ORCA card. You will be able to purchase cards in stores, over the phone, online, in the app, and through vending machines. Until they are retired at a later date, your old ORCA card will continue to work.
This stage is all about giving you more ways to pay. So along with the new physical cards, you will be able to use your mobile device to pay fares using a virtual card.
Additionally, a major retail store expansion will be underway. While the details of the retail expansion plan are still being worked out, the number of retail locations will (at least) double. 
Old ORCA Cards Retirement and the Future of ORCA
In 2023 or later, old ORCA cards will begin to be retired. This will mark the completion of ORCA's transition to a new and improved technology platform, but it won't be the end of ORCA's continued improvement.
The new ORCA platform will allow us to continuously improve the transit payment experience based on customer needs.
To get to that point without disruption, the seven Puget Sound transit agencies—Community Transit, Everett Transit, King County Metro, Kitsap Transit, Pierce Transit, Sound Transit, and Washington State Ferries—will tightly coordinate the transition to the improved ORCA. 
But even when this transition is over, ORCA will just be getting started. As our ongoing transit expansion project continues to expand bus, light rail, and train lines, the new and improved ORCA will provide the flexibility we need to respond to changes in customer payment needs.