January 13, 2021
Building access and equity through the improved ORCA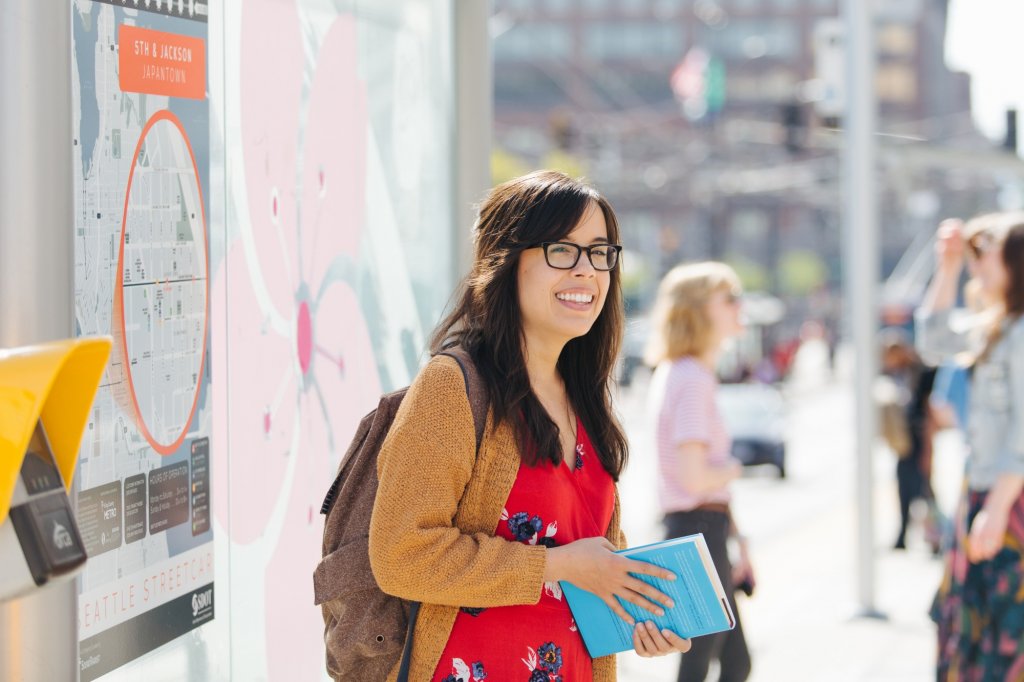 By unifying Central Puget Sound's largest transit agencies in 2009, ORCA's launch set a foundation for greater access and equity. In the years since, the regional transit agencies have consistently built on that foundation with programs such as ORCA LIFT and RRFP, both of which are designed to promote transit accessibility.
Available on an ORCA-powered card, the Regional Reduced Fare Permit (RRFP) expands access to seniors, riders with disabilities and Medicare eligible riders. With RRFP, qualified riders are eligible to receive reduced fares for multiple modes of transportation across 7 core transit agencies.  
Through ORCA LIFT, income-qualified riders are provided with up to a 50 percent fare discount on every single trip. These riders save on bus, water taxi, monorail, light rail, train, and streetcar fares throughout:
The Counties of King, Everett, and Kitsap

The City of Seattle

The Sound Transit system
Also, critical access for students and young children is available on an  ORCA card. Eligible students and children aged 6 to 18 years old pay reduced fares to travel throughout the ORCA network. In 2018, the ORCA Opportunity program began to provide free ORCA passes to Seattle Public School high school students and Seattle Promise scholars. 
How the New and Improved ORCA Enhances Access and Equity
One of the driving forces behind the next-gen ORCA project is the importance of continuing to build on its past success. So in addition to providing the conveniences of a newer, more modern ORCA, we set out to build access and equity into our efforts. 
Not only will the new ORCA make transit more convenient, it will make transit more accessible and equitable. How ORCA will do this is sure to evolve but at the center of it all is greater flexibility. By eventually replacing and updating older, existing technology, ORCA can help enable public and private partnerships to improve transit access and equity.
For now, we're excited to tell you about a few different initiatives in the works. This should give you an idea of how ORCA will continue to help create a transit system that serves the entire community.   
Improved Transit Station Accessibility
Through March 2022, Seattle is working with the community to make mass transit more accessible. The solutions will address mobility challenges by minimizing barriers to transit access such as: 
Bus stops and stations without ramps that support those using wheelchairs  

Infrequent or far away bus stops 

Limited parking around bus stops and stations 

Poorly maintained or incomplete sidewalks to safely walk to transit stops 
One potential solution will support first and last-mile connections, which connect people from their homes to transit hubs. These connections open up access by enabling people without cars that live a far walking/rolling distance to more easily access transit stations. 
ORCA is already an available payment method for one first and last-mile connection program. The program is called Via to Transit, and it connects riders to and from transit stations in Othello, Rainier Beach, and Tukwila International Blvd. Riders book their ride on-demand using the Via app or by phone and can pay with their ORCA card.
The ORCA mobile app, which launches in Spring 2022, will create even more opportunities to facilitate and improve more of these types of programs. 
Greater Equity through an Expanded Retail Network
For unbanked/underbanked transit customers, the need to carry cash for every trip can be an inconvenience. Also, needing to carry cash can make some customers feel unsafe. When the ORCA retail network is expanded, these customers will have more places to load their cards. 
That is the main driver behind Sound Transit's pilot program to ensure equitable distribution of retail locations. As part of this program, we will:
Gather accurate data

Conduct listening sessions with the community

Use data and community feedback to inform retail location distribution

Confirm findings with the community
While this plan is still in development, the expansion will at least double the number of existing retail locations. And by using equity data and community feedback, we're focusing on historically underserved areas. In this way, we can provide greater access to those who don't want or can't access a bank account.
Another great benefit to the unbanked/underbanked community will be the new ORCA mobile app. This app, which will be available to Android and iPhone users, will provide more inclusive account management. Customers will be able to load their ORCA cards at vending machines and customer service centers and connect their cards to the app. They will now be able to use cash while also accessing the security and convenience of the new ORCA app's features. 
Fewer Barriers for Non-English Speakers 
The new ORCA website and app will support seven languages including English, Chinese, Korean, Russian, Spanish, Tagalog, and Vietnamese.
Customers can use ORCA vending machines in whichever one of these seven languages they speak. Only station validators will be restricted to English but there will be supporting symbols to help guide non-English speakers. In the future, customers will be able to opt in to receiving email, social, and press communications in any of these languages. 
Next-Gen ORCA Project: Enabling Continuous Improvement
If there is one idea we can rally behind, it's the idea of continuing to make transit more accessible. ORCA enables us to do that. More flexible technology means we can more effectively work together with our community and partners. 
Instead of being constrained to solutions compatible with older, more rigid technology, we can think bigger. We can work with more partners, more easily, and we can increase competition among our vendors for the benefit of our community. 
Perhaps most importantly, we can start with what our community needs. The Puget Sound Region can reshape, revisit, and react as our transit needs and desires change and evolve over time. 
To enquire or learn more about ORCA accessibility, email us at info@myorca.com.