January 10, 2022
More stores are coming to the ORCA system in 2022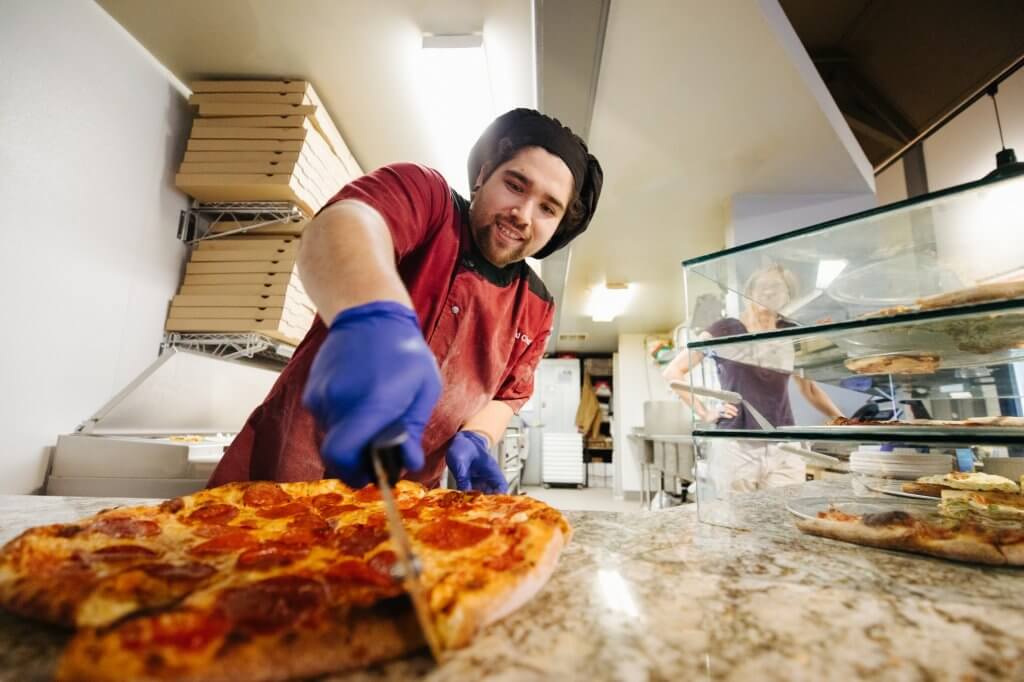 Improvements and changes coming for customers
As part of the improvements we are making to ORCA, we are planning to double the number of retail stores that sell and reload ORCA cards by the end of 2022. That means you will be able to buy ORCA closer to where you live, work and play at a wider range of retailers including pharmacies, grocery stores, convenience stores and local markets. It also means that you will find more locations near transit lines and stops across the Puget Sound region. And with the new myORCA.com website and myORCA app, you can find the store nearest you with a new interactive map, 24/7.
We're working to simplify the store expansion project to minimize the impact on our customers, however, ORCA cardholders will notice some changes at stores.  The most important thing to know is customers can keep using their existing cards with the new myORCA.com website and smartphone app, at vending machines, at customer service locations and to pay for rides. If you use your card at retail stores, after the launch of our expanded retail network later in 2022, you will need a new redesigned card that works with the new retail system.
Keep reading to learn more about what to expect as we expand the ORCA retail store network.
Simplifying the retail expansion process
Today, the ORCA retail network is made up of 135 stores. We know the convenience of buying ORCA cards and adding products and value at stores is important to many of our customers, so our goal is to keep the current retail system running smoothly and inform you in advance when any planned service changes will take place.
Here are a few more ways we plan to make things a little easier:
All existing stores are expected to be part of the new network.
Cash will continue to be accepted at all locations.
Use your existing card at stores until later in 2022.
New Adult card prices will decrease from $5 to $3.
Changes at existing stores before expansion
After launching the myORCA.com website and myORCA smartphone app, ORCA will need to make continued hardware and software upgrades across the system. This will bring two important changes for customers using our retail network:
Retail stores will only load E-purse value. If you want to convert E-purse value into a pass you will be able to do so by creating an account at myORCA.com or with the myORCA smartphone app. Customers can also call or visit customer service to make purchases or manage their accounts.
Customers may experience short loading delays to their cards when adding value at retail stores while we upgrade our equipment. If you're planning to use your ORCA card soon after loading it at a retail store, we recommend keeping your receipt as proof of purchase. Our vehicle operators and fare ambassadors are aware some customers may experience loading delays and will not deny boarding or issue citations if customers experience this problem.  Transactions done on the website, app, at vending machines, and via customer service will be processed in real-time and won't experience loading delays.
Replacing your card and adding new stores
When we launch the expanded retail network, we will have over 250 locations up and running in a short time because the ORCA card will be sold through gift card systems that are already in place. While this will help us add stores faster, it also means we need to start issuing new ORCA cards that have a bar code and magnetic strip that can be scanned at the register. Since ORCA cards don't have a bar code today, you'll need to use one of these new cards if you want to reload your card at a store.
Here is what you need to know about getting a new card:
After the new retail network is launched later in 2022, customers who want to load value at retail stores will need to get a new card. New cards will be on sale at retail locations, in vending machines, on myORCA.com, the myORCA app and at customer service locations. Customers can also order a new card by calling customer service.
After launch If you have an existing card it will continue to work on card readers in stations and on vehicles and you can still reload your card with myORCA.com, the myORCA smartphone app, at vending machines and when calling or visiting customer service.
If you are a reduced fare cardholder and wish to replace your card with a new one that will work at store locations, please contact customer service. Your card will continue to work on card readers, with myORCA.com, the myORCA smartphone app, vending machines and when calling or visiting customer service.
No-cost card replacement promotions will be available to customers who want a new card. Sign up for updates on card replacement and ORCA project news here.
We're here for you
The retail expansion project is currently in the planning stages, we will announce changes and dates in advance so you're prepared. Visit myORCA.com to sign up for news and project updates, or follow us @TheORCACard on Twitter, Facebook or LinkedIn to stay up to date You can also call us at 888-988-6722 / TTY: 711, Monday-Friday, 8 a.m. to 5 p.m.; closed weekends and holidays.