June 16, 2022
The best place to check your ORCA card balance
Replacement of ORCA equipment continues through this summer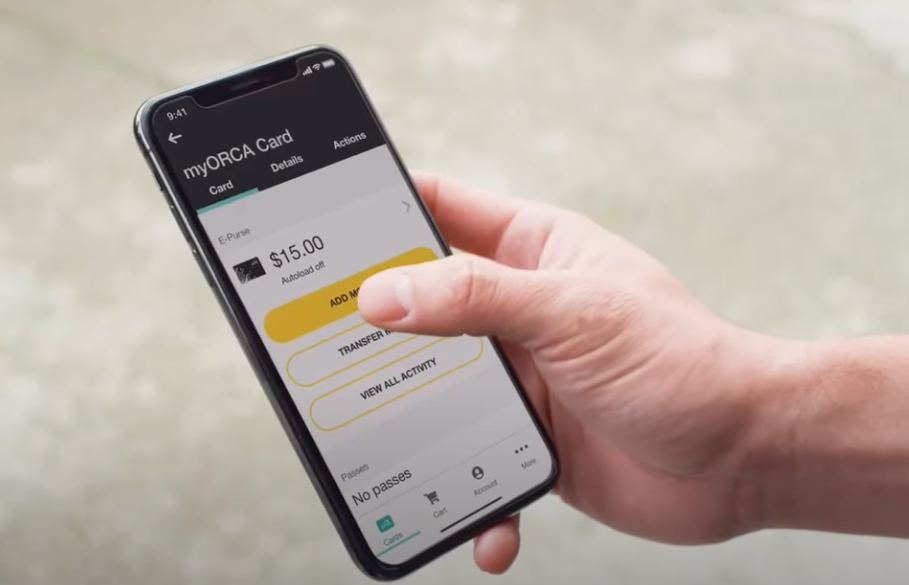 Following the launch of the new ORCA system in May 2022, the replacement of over 6,000 old ORCA devices will continue through this summer.  
We designed the transition process for the new ORCA system to have a mix of old and new equipment in use. Doing this means there will always be working card readers, vending machines, and registers in your station, on your bus, or at your ORCA retail location. 
The new card readers being installed are real-time and know immediately when you tap and load funds to your ORCA account. Older devices can take 24-48 hours to register your taps and know if you have loaded funds, which is part of the reason we are replacing them.  
The best places to check your balance
Having a mix of old and new devices means you may see different balance information across the system temporarily for the next few months. Here are the best places to get the most accurate balance on your ORCA card:  
myORCA.com

: Create an account and log in to see your accurate balance, trip, and payment history in real-time. 

 

myORCA app

: Create an account and log in to see your accurate balance, trip, and payment history in real-time. We recommend the app for mobile users – enjoy the same benefits of the website from anywhere, 24/7!

 

Vending machines

: Our new vending machines are also a great source of accurate, real-time account balance information. 

 

Customer service

: Call or visit your transit agency's customer service team. They can provide you with the most accurate and up-to-date information on your account. If you can, we recommend trying out our website or app first to save time!

 
Places where balance information may be impacted by old equipment
Here are some of the places you may encounter older equipment that might not have the most up-to-date balance information:  
Card readers

: There are thousands of card readers on buses and at stations and stops across the Puget Sound region. They temporarily do not provide balance information. Card readers will have balance information again later this summer when all devices are replaced. 

 

Retail stores

: retail stores continue to use older equipment from the previous ORCA system. Even though they can still load money on your card, they may not have the most up-to-date balance information. This includes balance information on the sales terminal and receipt. Real-time balance information at retailers will be restored later in 2022 when our new retail system is launched. 

 
When will real-time balance information be available system-wide?  
Remember, some systems such as old card readers and retail store payment systems are still working the same way the old ORCA system worked, with balance information being updated every 24-48 hours.  
As we continue to transition to the new ORCA system this Summer and Fall by replacing thousands of card readers and updating payment systems at hundreds of retail locations, these issues will be resolved by replacing old equipment with new ORCA devices. We expect this process to be complete for card readers by this Summer and for retailers by the end of 2022.  
Thanks again for using ORCA to get around the Puget Sound. We appreciate your patience as we continue to upgrade and expand the system, and hope that the improvements we're working on will make your trip on public transit better!