January 23, 2021
Why we are making improvements to ORCA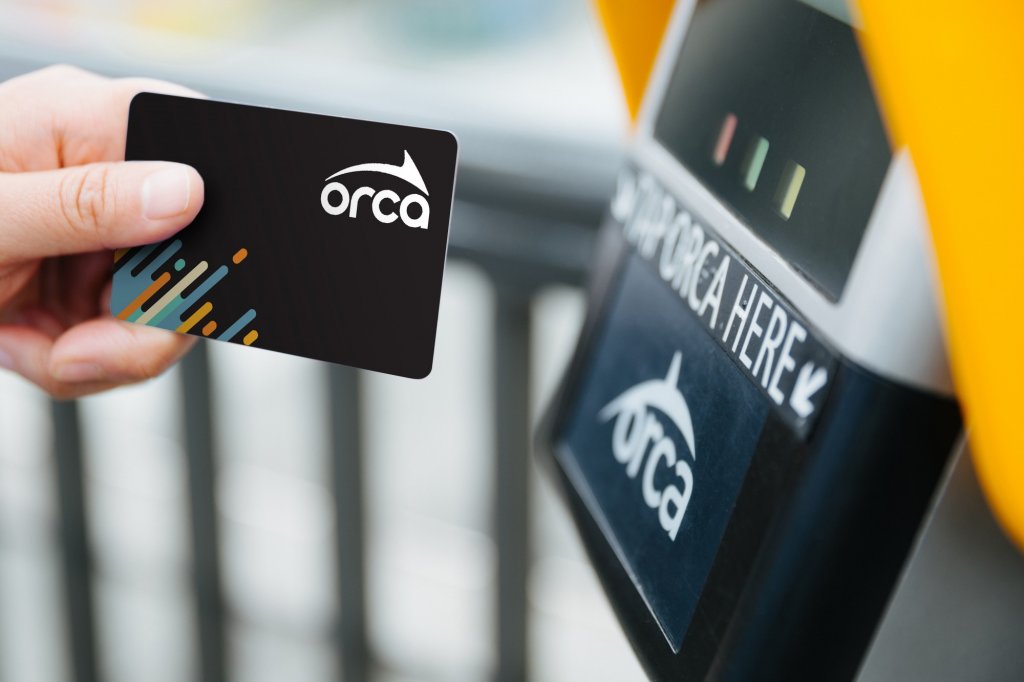 Launched in 2009, the ORCA card united seven transit agencies in the Central Puget Sound region with one common payment system.

Community Transit, Everett Transit, King County Metro, Kitsap Transit, Pierce Transit, Sound Transit, and Washington State Ferries came together to unify the region under One Regional Card for All.
The ORCA card made using public transit easier by:
Eliminating reliance on paper transfers.

Enabling online payments and account management.

Expanding availability of affordable public transit through reduced fare and employer benefit programs. 
ORCA has made transit in our region more accessible, secure, and convenient. But since then, technology and the way we use it to pay has changed.
New technology available today will upgrade ORCA and improve the transit experience even more. 
Technology alone isn't enough. To ensure ORCA continues to serve our community, we talked to customers. This outreach included a survey of thousands of riders to learn more about what they like the most about ORCA and what they wanted to improve.
With your feedback, we mapped out the ORCA upgrade project to keep the things you like and fix the things you don't. Our goal is to make these changes with minimal disruption to riders. 
For a timeline of how the new and improved ORCA will be launched, read more here: The next-generation ORCA Timeline.
ORCA: What's Staying the Same
You spoke and we listened. Customer feedback showed that customers agree on three key benefits of ORCA. These benefits included convenience, speed of boarding, and regional mobility.
To maintain and build on these benefits, ORCA will continue to offer:
The ability to manage your card at ticket machines, retail stores, customer service centers, and online. 

A flexible choice of fare products including monthly passes and e-purse value. 

Automatic transfers and distance-based fares, including two-hour transfer windows on busses and trains. 

Balance protection and security features for lost or stolen cards.

Faster boarding times through contactless payments.
Through the LIFT and RRFP programs, ORCA will also continue to offer reduced fare cards to:
Seniors

Persons with disabilities

Low-income customers
Qualifying customers will also continue to have access to reduced fares for students and children aged 6 to 18 years old. 
ORCA: What's Next
Talking to customers gave us clear feedback about four improvements:
Card loading delays

Limited sales locations

Website challenges

No mobile solution
ORCA will improve on each of these areas. Here's how:
Instantly Load Card Value: You will be able to instantly load value to your card online, at ticket machines, over the phone, at retail locations, or in the new mobile app. The typical 24 to 48-hour loading delay will be eliminated.
Expanded Retail Network: While the retail store network expansion plan is still being finalized, ORCA will include a major retail store expansion. This expansion will (at least) double the number of existing retail locations. Through this expanded retail network, ORCA will improve service and convenience for unbanked/underbanked customers. 
Revamped ORCA Website: As mentioned, you'll still be able to manage your ORCA card online. But the experience will be far more seamless and intuitive thanks to a newly revamped website.
New Mobile App: ORCA's new mobile app will be available to both Android and Apple users. It will enable customers to manage their account from anywhere. Using the mobile app customers can:
Add passes and e-purse value and set up autoloads.

Add existing ORCA cards to the app and find a store to purchase cards in person.

Pay for passes and e-purse value with credit, debit, or ACH.
ORCA's app will also eventually allow customers to pay for their fares without a physical card. This will be a tap-to-pay smartphone feature, similar to Apple Pay. 
Other Changes to Know About
ORCA will use new technology. That means there will be some small changes in how the system works compared to the old system. ORCA customers need to know about some changes to how they will use their cards. The chart below lists these changes for easy reference:
| | |
| --- | --- |
| New Feature | Replaces |
| Pay with e-purse funds so you don't need cash. | Paying cash to transfer to higher-cost transit modes.  |
| View trip costs on the web and app to protect your privacy. | View trip cost on station validator screens. |
| Get a refund via app, website, phone, or in-person at Customer Service. | Canceling trips on station validators. |
| Each rider will need to have their own card. ORCA will have promotions and financial assistance programs to provide free cards to riders. | Paying fares for multiple riders with one card. |
The Future of ORCA
In 2019, ORCA was used on 68% of transit trips and accounted for $275 Million in fare revenue. 
More importantly, ORCA connects our community. It brings affordable transportation to more people and improves the transit experience through more convenient and efficient fare collection. Today, millions of riders rely on ORCA to access trains, buses, ferries, light rail, and streetcars across multiple counties in the Puget Sound Region. 
But payment technology has advanced, and ORCA is using new technology to improve our transit payment network. In addition to the benefits outlined above, the new ORCA system will enable us to: 
Make more frequent product updates and improvements.

Add more transit products and payment options as customer transportation needs and preferences change in the future.

Improve access to the underbanked/unbanked community through expanded retail partnerships.
In anticipation of our ongoing transit expansion project—the nation's largest—this new version of ORCA is coming at an ideal time. Put simply, as good as ORCA has been for our community, it can be even better. In the future ORCA will continue to make it easier to get around the Puget Sound.